Telperion Oasis is not a commercial garden; it is partly an effort to create a pleasing outdoor space, and partly a hybridizing garden. The first irises I acquired in 2010 were mostly chosen for sentimental reasons: I remembered enjoying them years ago, and wanted to see them again. After a couple months, however, my efforts to resist the bite of the hybridizing bug failed completely, and I acquired what species and other suitable plants I could as the planting season ended. Many more were acquired in 2011 and subsequent years. The pages below have many photos of the garden, as I started landscaping in earnest in 2010 and as the irises bloomed.
Beginning with 2018, I am no longer posting a bloom season page for each year. Instead, new photos are being incorporated into the galleries on the page for each fertile family.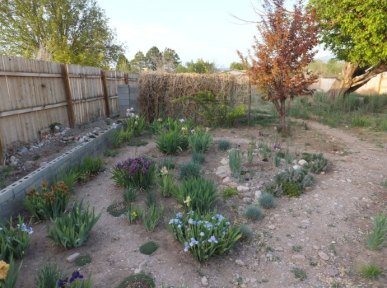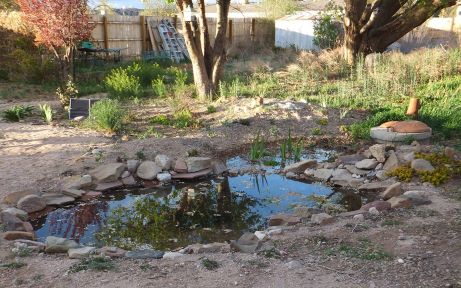 April 2011
Updated April 2018
Unless otherwise noted, all text and illustrations copyright Tom Waters and all photographs copyright Tom or Karen Waters. Please do not reproduce without permission.